What is the relationship?
Our eyes, when teamed together with the brain, are the gateway to processing our surroundings and helps us to make accurate judgments on depth, distance, and size-all of which are important to an individual for them to function safely and properly through their daily-life. When someone experiences a concussion or trauma to the brain, their visual system can be greatly affected.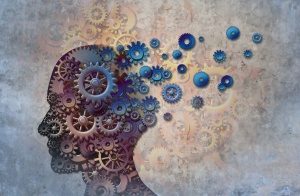 Though it may not always be an instant change, over time the individual may experience several symptoms such as blurry vision, delayed adjustment when focusing from objects near to far, difficulty tracking, loss of balance, double vision, or dizziness. Fortunately, vision therapy is one of several solutions someone post concussion/brain trauma can consider to help relieve them of their symptoms.
A way to describe vision therapy is 'physical therapy for the eyes'. For a prescribed period of time, the patient learns how to retrain their eyes and brain to work together again as an efficient team, a rehabilitation process. Therapy sessions are active and engaging, involving eye hand coordination games, use of colored light, peripheral vision activities, fine motor coordination or problem solving activities. Please contact our office for any further questions on vision therapy and how it could