Welcome to Insight Vision Center Optometry's blog section. Here, we'll regularly post updates about the latest optometry trends, news, and technologies. We also post articles about common eye problems and tips on caring for your eyes. If you're looking for ortho-k and other high-quality eye care products and services from trusted optometrists, let this page be your guide.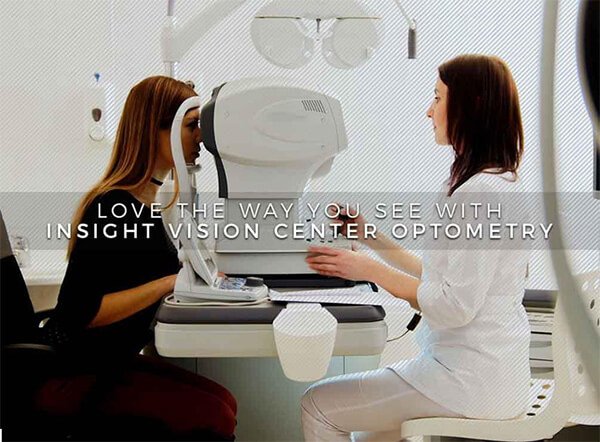 Our Dedicated and Experienced Eye Care Specialists
Dr. Valerie Lam and Dr. Thanh Mai were classmates in the Southern California College of Optometry. With her passion to help children see and learn better, Dr. Lam pursued and completed a residency in Pediatrics and Vision Therapy at the same school. Dr. Mai, on the other hand, had been trained to treat various eye diseases and perform retinal detachment surgeries. He is also skilled in providing vision therapy, orthokeratology, or corneal reshaping.
Having a similar vision of what the ideal optometry practice should be, your reliable eye doctors decided to work together and make their dream come true. Combining their many years' worth of knowledge, skills, and experience in the optometry field, they established Insight Vision Center Optometry in 2015. Since then, they have dedicated their days to helping individuals love the way they see each day.
Our Premier Eye Care Products and Services
At Insight Vision Center Optometry, we offer various optometry products and services to help maintain your eye health and comfort for a long time. Here are some of them:
Primary Eye Care – We perform comprehensive eye exams to assess your eyes' current condition, helping us detect any irregularities as early as possible. This way, we can also provide prompt management, preventing their progression and preserving your eyesight.
Eye Disease Treatment – You can count on us to treat dry eyes, macular degeneration, and glaucoma. We also diagnose and manage cataracts, keratoconus, and other eye problems.
Orthokeratology – Orthokeratology is a revolutionary way to correct your vision errors overnight, so you can enjoy better visual clarity the next day.
Optical Services – From our wide range of eyeglasses and contact lenses, we can help you find a pair that best addresses your needs and suits your lifestyle. We also offer LASIK refractive surgery as a lasting alternative.
Vision Therapy – When prescription eyewear is not enough, we offer vision therapy to develop the working relationship between your eyes and brain.
For more information about us and our eye care products and services, call us at (714) 486-3315. You may also complete our form to request an appointment. We serve Costa Mesa, Newport Beach, and nearby CA areas.