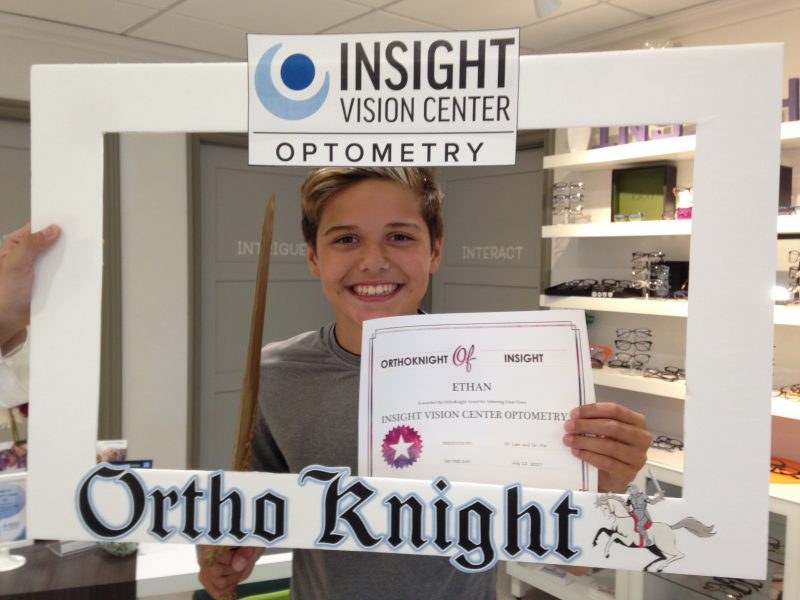 Congratulations to another Ortho Knight! Ethan had a very smooth fitting process and is so happy with his vision now! Thank you, Ethan, for your feedback!
What first got you interested in OrthoK?
I heard about the lenses from my friend.
How was the fitting process?
It was very easy to get used to putting the lenses in.
How has OrthoK made your vision (and lifestyle) better? What benefits does it provide to you?
I love not having to rely on glasses, and I love not being able to lose them easily!