We feel so lucky to have amazing vision therapy patients at our office and Abby is a prime example of some of the amazing patients we get to work with. Her positive attitude and hard work during her time here has definitely shown through and she has now graduated our program with improvements in all visual areas!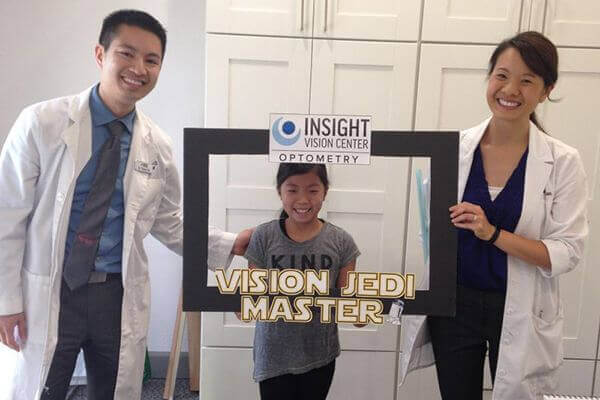 How did you learn about vision therapy and why did you consider it for your child?
I was referred to vision therapy from our optometrist after sharing concerns about my child's difficulty with reading – letter reversals and skipping words.
How was your experience doing vision therapy here at Insight Vision Center? What kind of activities did your child enjoy?
My child enjoyed coming to Insight and enjoyed the activities. Many were "game" centered so that made it fun and didn't seem like work. She also enjoyed the homework because they were short and quick. We spent 10-15 minutes a day on the homework.
After completing vision therapy, how has your child's vision improved? Furthermore, how has reading, schoolwork, or other daily activities changed?
After vision therapy, my child's reading has improved. She has improved in recognizing letter reversals. She has better tracking and makes less mistakes when reading. She is able to self-correct when reading.
Would you recommend Insight Vision Center to your friends? What did you appreciate about our service? Could we do anything to improve?
Yes, I'd recommend Insight! They were very flexible with our schedule and always friendly. Most importantly, the one-on-one time spent with my child makes a difference in knowing what my child needed. The doctors were very professional and knowledgeable as well.