Insight Vision Center Optometry: Your Partner in Top-Notch Vision and Eye Care
Insight Vision Center Optometry is a family-oriented practice composed of a team of certified, licensed, and experienced eye doctors, professionals, and staff. It has become our goal to help each of our patients enjoy life better, from childhood up to their golden years. This continues to inspire us to do better every single day, to become one of the most trusted eye care and optometry practices in Costa Mesa, CA and the surrounding areas.
How Did Insight Vision Center Optometry Get Started?
We started Insight Vision Center Optometry because we wanted to create a fresh office that was truly patient centered. Our goal was simple — to create an office that makes happy patients, happy staff, and happy doctors. We especially cater to kids at our office because we feel that we have all the right specialties to meet their visual needs as they are growing up through childhood. Dr. Mai and Dr. Lam met as classmates together in optometry school and became very good friends after suffering through 115 exams, 25 proficiencies, and a grueling national board examination in North Carolina together. We both had a similar vision for what the ideal optometry practice should be, so we decided to team up together and build our dream!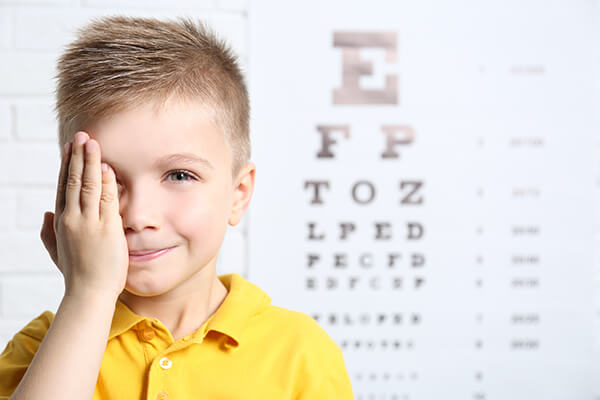 Our Doctors
Insight Vision Center Optometry is spearheaded by two trusted, certified, and top-notch developmental optometrists, Drs. Valerie Lam OD, F.A.A.O., F.C.O.V.D. and Thanh Mai OD, who first met while they were studying optometry in Marshall B. Ketchum University's Southern College of Optometry in Fullerton, CA. Sharing the vision of helping people get clearer vision, the two has teamed up together to establish Insight Vision Center Optometry.
Our Vision and Eye Care Services

With a mission to become your one-stop eye clinic and optometry center, Insight Vision Center Optometry specializes in the following:
Comprehensive eye exams
Pediatrics
Specialty contact lenses for keratoconus, post-surgical corneas, and dry eyes
Dry eye treatment
Myopia, hyperopia, and amblyopia diagnosis and treatment
Cataracts
Glaucoma
Blue vision protection
LASIK management/co-management
Red/pink eye
Prescription glasses
We serve and treat patients and clients in Costa Mesa, Irvine, Newport Beach, Santa Ana, and Huntington Beach, among other surrounding areas in California.
Insight Vision Center Optometry's Core Values
Our Company Mission
We are here to provide our patients with a lifetime of healthy vision, so that they can love the way they see.
Our Promise to You
We see ourselves as partners with our community, our employees, and our patients. We believe there is one rule never to be broken: keep our patients and their needs at the center of all we do.
Insight Vision Optometric Evolution
We are persistent in keeping up with the latest medical breakthroughs and relentless in our training to deliver world class eyecare and custom vision solutions. We especially love working with patients who pursue vision therapy and corneal reshaping treatments.
Schedule Your Eye Exam Today!
Get started with having a clearer vision and healthier eyes today! Schedule your eye exam by calling us at (714) 486-3315. You may also book an appointment online. Our staff will gladly handle your inquiries and get back to you the soonest time possible.