Insight Vision Optometry: Eye Care You Can Trust in Orange County, California
Premium eye care is a necessity, it is an essential part of every individual's overall well-being. This is why Insight Vision Optometry works hard to ensure that our high-quality products and professional services are available and accessible to as many patients as possible. We bring professional and personalized eye care to the areas we serve: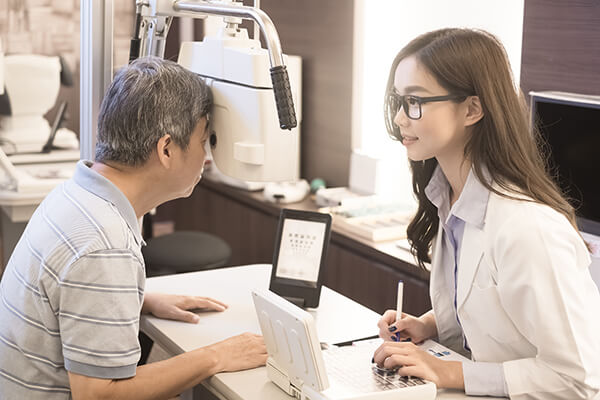 Our Eye and Vision Care Services
Insight Vision Optometry offers a full range of optometry and ophthalmology services for both adults and children. We will provide you with personalized services for the following:
In addition to providing comprehensive eye care Dr. Valerie Lam and Dr. Thanh Mai bring knowledge in the following areas and vision development:
Vision therapy – Many students and adults struggle with visual issues and don't even realize it. these visual dysfunctions are often called the "Undetected Disability". With vision therapy, we will help treat vision problems that can affect reading and learning, such as convergence insufficiency.
Orthokeratology – Ortho-k is very fitting for people with myopia, who are not suitable candidates for vision correction surgery, such as children. This is a method used to correct nearsightedness (myopia) by wearing rigid gas permeable contact lenses overnight. Through the night, the lenses reshape your cornea gently so that your vision becomes clear the next day.
Keratoconus – Keratoconus, which literally means "cone-shaped cornea," is the most common corneal dystrophy in the US, affecting 1 in every 500 people, this condition happens to patients in their late teens or early twenties. With the proper treatment we can restore patients vision back to 20/20. The treatment options may include scleral contact lenses, hybrid lenses, gas permeable lenses, or corneal crosslinking.
Talk to Us Today!
The products and services we have at Insight Vision Optometry are designed with the mission "Patients should love the way they see". We have been in business since 2015 and we have put our customers first since Day 1 to ensure their satisfaction. Give us a call at (714) 486-3315 or book an appointment for your eye exam.