Insight Vision Center Optometry: Providing Quality Eye Care in Costa Mesa, CA, and Beyond
Healthy vision is important in your day-to-day tasks, which is why you'll need doctors who can help you maintain it until your golden years. For reliable eye care services in Costa Mesa, CA, and the surrounding areas, you can trust Insight Vision Center Optometry.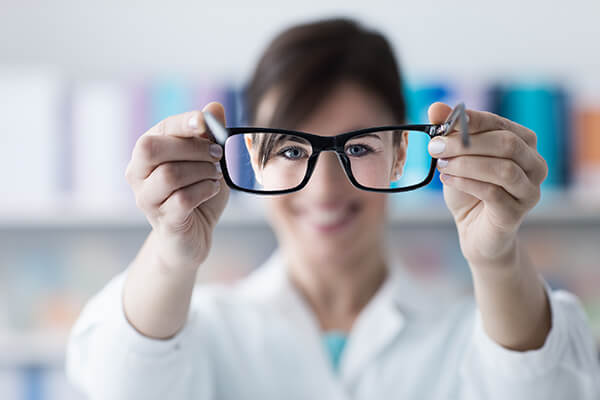 We believe that patients should love the way they see!
Patients should love the way they see through their new pair of glasses! Thanks to our on-site laboratory you can get your prescription glasses with a faster turnaround time.
Patient should love the way they see without using glasses! By doing orthokeratology, patients can enjoy clear vision instead without having to wear glasses or daytime contact lenses. Now with our digital software, we can correct higher prescriptions of myopia, hyperopia, and astigmatism with orthokeratology.
Patients should love the way they see even if they have keratoconus! Through fitting scleral lenses for patients with keratoconus we are able to restore good vision back to these patients.
Patients should love the way they see in the classroom! If your child has difficulty learning, reading, or paying attention in school, vision therapy can help tremendously by strengthen their vision to improve learning.
We also help diagnose and treat the following vision problems:
Myopia
Hyperopia
astigmatism
Strabismus
Amblyopia
Binocular vision disorders
keratoconus
Red/Pink eye
Glaucoma
Cataracts
Dry eyes
You'll be sure to find something you love with our wide variety of frame styles for every face. We carry the top brands in the industry for your lenses and frames including: Salt Optics, John Varvatos, Rayban, Lightec, MODO, ECO, Kate Spade, TC Charton, SPINE, Tomato Glasses, and Miraflex.
Schedule a Consultation Today!
Insight Vision Center Optometry is your partner in loving the way that you see the world. We are proud to serve the following CA areas:
Costa Mesa
Irvine
Newport Beach
Santa Ana
Huntington Beach
If you want to learn more about our eye care services, don't hesitate to give us a call at (714) 486-3315. You can also schedule your appointment with one of our eye doctors. We'll be happy to hear from you!