Dr. Mai: Orange County's Go To Doctor For Ortho-K
Insight Vision Center Optometry takes pride in offering state-of-the-art vision care services, such as our facilities for orthokeratology or Ortho-k. Also referred to as CRT or Gentle Vision Shaping System, this revolutionary method requires a patient to wear reshaping lens, which is similar to rigid gas permeable contact lens, during sleeping hours. The goal is to reshape the cornea and eliminate the need for daytime glasses or contacts. This is even good news for people dealing with myopia as studies have shown that Ortho-k may reduce the chance rate of this eye condition from worsening.
Dr. Mai has spent his time working in clinics specializing in vision therapy and orthokeratology. Meet Our Doctors.
Helping Patients See Better Through Advanced Orthokeratology
Wouldn't it be great to be able to see clearly and get rid of your thick eyeglasses without having to undergo eye surgery? With our services for Orthokeratology in Newport Beach, CA and the surrounding communities, you definitely can. Here at Insight Vision Center Optometry, our professional and highly skilled eye doctors will fit your eyes with special contact lenses that you wear overnight. These lenses are specifically designed to correct your eyes and improve your vision.
While you sleep, the lenses will gently and painlessly reshape your cornea, temporarily correcting the misshapen part of your eyes that causes blurry vision. It doesn't last forever, but this solution will help you see clearly for at least a full day afterward.
How Orthokeratology Works
The cornea, our eye's surface, is soft and malleable. It helps focus light toward the back of our eye, which is the retina. If your cornea cannot focus light properly, this might result to blurry vision, along with conditions such as myopia, hyperopia, and astigmatism. Professionally designed, rigid gas-permeable contact lenses will mold and reshape your cornea while you sleep. This allows your eye to focus light properly during daytime activities, surprisingly eliminating your need to wear graded glasses or contacts. This innovative solution can also halt the progression of myopia in children.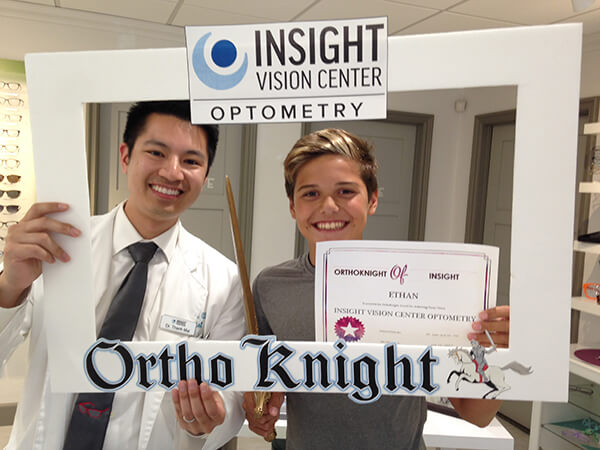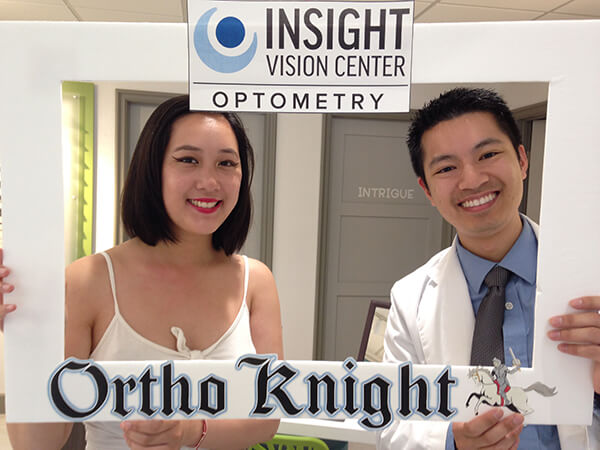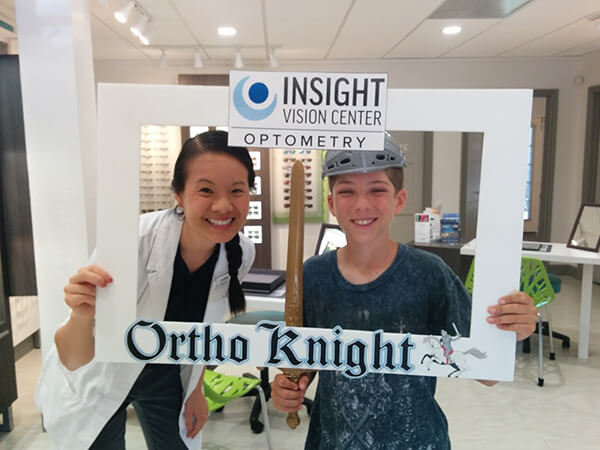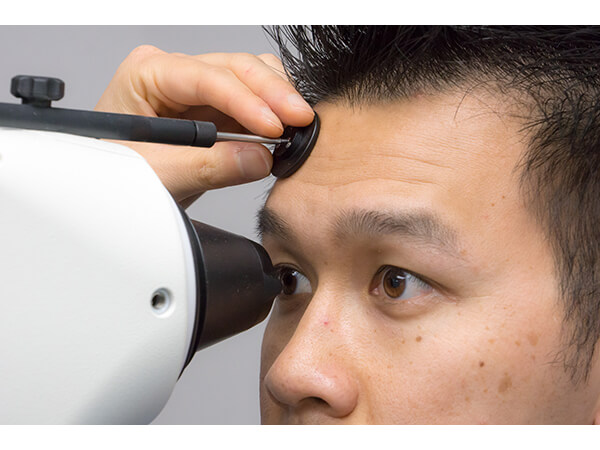 Potential Candidates for Ortho-K
Ask us about our services for Ortho-K in Costa Mesa, CA and the surrounding areas. We provide advanced solution for people suffering from various eye conditions. Some of the patients who will benefit from this process are the following:
Children with worsening myopia
Patients who are unable to wear contacts due to allergies and other conditions, such as dry eye
Anyone who cannot or don't wish to undergo refractive surgery
Those who participate in sports, making it difficult to wear glasses or contacts
Adults whose jobs make wearing glasses or contacts difficult
Patients who simply dislike wearing glasses or contacts
To completely make sure you're a good candidate for Ortho-K, though, it's important to undergo a comprehensive eye examination. This will help determine if your eyes and overall health condition allow you to receive Ortho-K treatment.
Schedule a Complimentary Consultation with Us
Insight Vision Center Optometry offers a complimentary consultation to help kickstart your Ortho-K treatment! This includes a wavefront corneal map to assess your eye's curvature and an examination of your cornea's health. Call us at (714) 486-3315 or click here to schedule your consultation.