Insight Vision Optometry, Your Comprehensive Vision Care Authority in Santa Ana, CA
Since 2015, Insight Vision Optometry has been serving patients in Santa Ana, CA. We are a family focused optometry practice providing an array of services for complete eyecare, including keratoconus treatment, to corneal reshaping. Whether you are visiting our office for an eye exam, exploring your eyewear options, or considering getting specialty contact lenses, we will gladly assist and answer any of your questions, and we will fully utilize the latest technology and interventions to give you the best vision.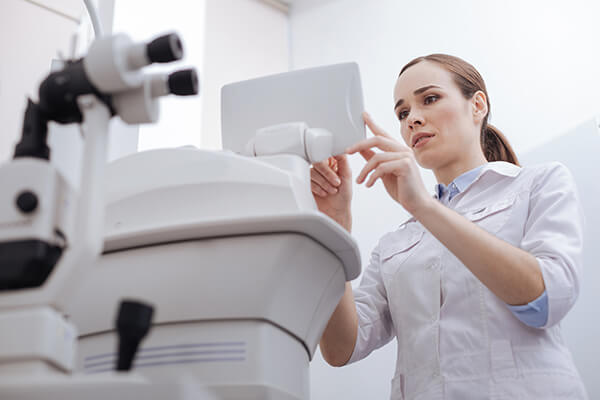 Our Services
Our goal is to provide you with the best eye care service possible. When you decide to trust us with your eye health, expect Insight Vision Optometry to provide you with personalized services for the following:
Orthokeratology – Our eye doctors will provide you with customized contact lenses to reshape the contour of your cornea to completely stop your myopia or halt the progression of nearsightedness.
Scleral Lenses – Uncomfortable contacts should not be a hindrance for patients to stop wearing them. Our qualified eye doctors are using the newest diagnostic technology and treatment to right fit every patient's eye needs. Among the many solutions that we provide are scleral lenses, which fit over the whole cornea.
Vision Therapy – Our eye Doctors will deliver a tailored, monitored, treatment program intended to correct visual-motor and/or perceptual-cognitive deficiencies.
Family Eye Care – We provide services for both children and adults, enabling us to facilitate eye care for the whole family.
Comprehensive Eye Exams – We will assess every aspect of your eye structure and vision to ensure accurate diagnosis and treatment.
Schedule an Eye Exam Today!
Insight Vision Optometry aims to provide you with the highest quality eye care service possible. Give us a call at (714) 486-3315 or click here to request a schedule for your eye exam in Santa Ana, CA.