Insight Vision Center Optometry: Your Trusted Clinic for Topnotch Optical Services
We all know the importance of a clear and healthy vision. That's why if you're having problems with your sight lately, be sure to undergo a comprehensive eye exam right away. Our professional optical services will help analyze your overall eye health and spot any issue that might be hindering you from seeing well. Upon determining if you have an existing eye condition, we'll recommend the best options to aid you in your vision care.
Today, there are plenty of optical products available to help people with certain eye conditions to see better and more effectively. If you're in need of contacts, glasses, or other optical tools that are stylish and reasonably priced, turn to Insight Vision Center Optometry.
Our High-Quality Optical Products
At Insight Vision Center Optometry, we have an experienced frame stylists who can help you choose a frame that is perfectly suited to your face. We will be happy to discuss your options, whether you need eyeglasses, special contacts, or other type of eyewear.
We offer a variety of products, including
Lenses – There are numerous types of lenses and coatings to choose from, such as aspheric, bifocal, polarized, and progressive. Our eye doctors can help you make a smart choice.
Frames – The frame you will choose should depend on your face shape and tone.
Contacts – If you're not comfortable wearing eyeglasses, contact lenses are your best bet.
Specialty Contact Lenses – For patients with varying visual needs, we can recommend specialty contact lenses depending on their condition.
HD Eyeglasses – Still dissatisfied with how you see even if you wear your prescription glasses? You might benefit from our high-definition lenses.
Blue Vision Protection – Our blue vision protection technology can help protect your eyes against the damaging rays coming from computers and other digital devices.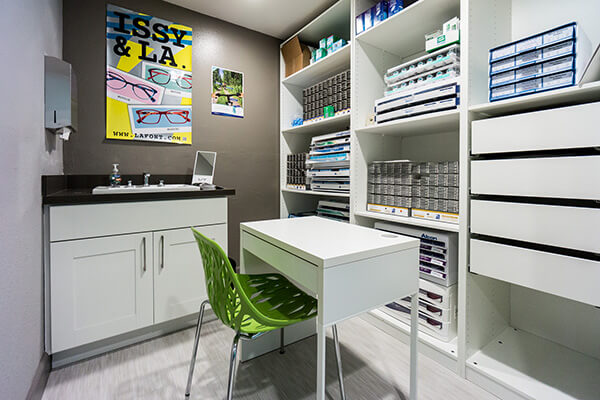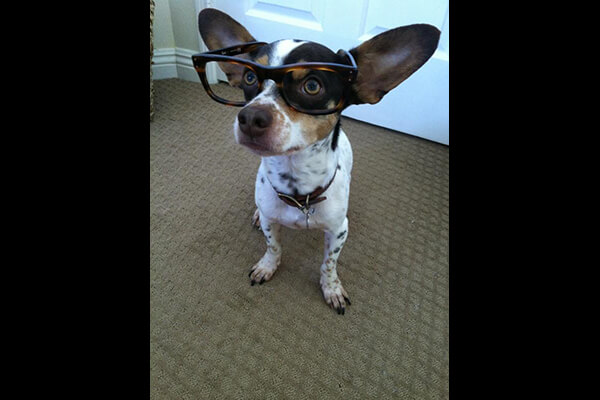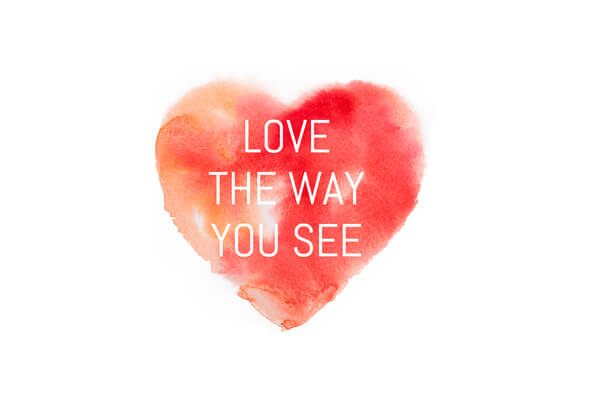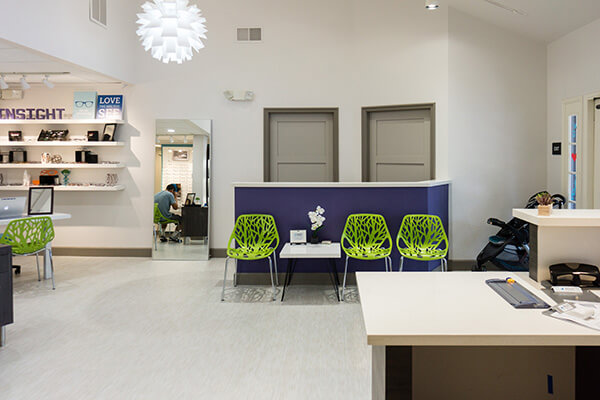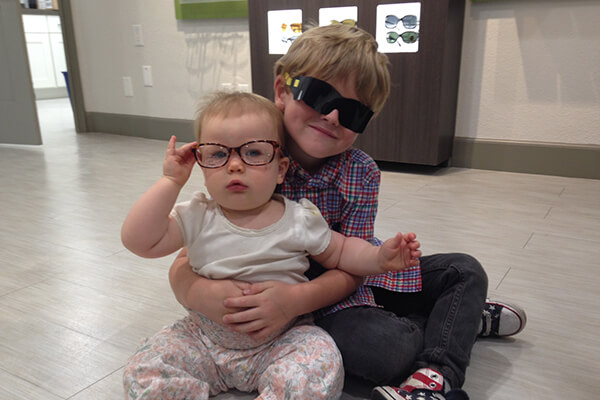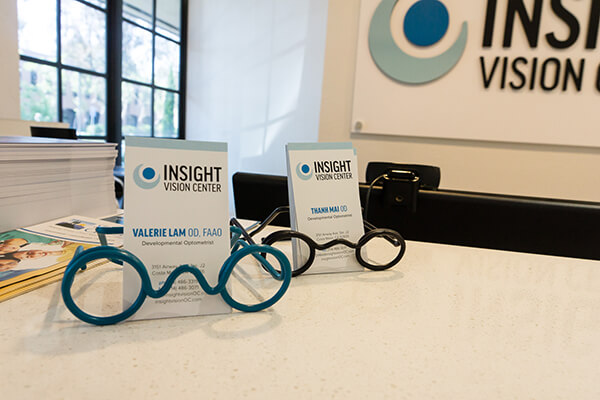 Here at Insight Vision Center Optometry, we are proud to represent some of the best optical manufacturers in the country, including Lafont, Salt Optics, Ray Ban, MODO, Kate Spade, SPINE, Miraflex, and WAVE Contacts. We incorporate fashion, technology, and our core beliefs (i.e. giving back to the world for a better cause) in each of our optical products and services to serve you better. We can guarantee that you'll "love the way you see" when you choose our team at Insight Vision Center Optometry.
Schedule a Consultation with Us
Interested in making an appointment? Call us today at (714) 486-3315 or click here to schedule your consultation. We'll be happy to help you every step of the way!