Whether you are an existing contact lens wearer or want to try contacts out for the first time, our contact lens services will ensure you will be successful in contact lenses. Often done concurrently with your annual exam, the contact lens fitting is to make sure you get the best vision, comfort, and fit of your contact lenses.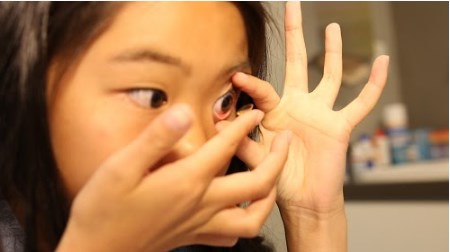 Contact lenses we fit include:
Daily disposable soft contact lenses
Biweekly disposable soft contact lenses
Monthly disposable soft contact lenses
Soft contact lenses for astigmatism
Custom soft contact lenses for high prescriptions
Custom soft contact lenses for high astigmatism
Gas Permeable (hard) contact lenses for daytime wear
Hybrid lenses
Orthokeratology retainer lenses
Scleral lenses
For all new contact lens wearers, we provided one-on-one training with our staff members to teach you how to apply and remove your contact lenses. We'll make sure you feel confident and successful! We'll also provide you with all the cleaning solutions you'll need to get started.