What is lazy eye?
There are two main conditions that are commonly referred to as "lazy eye."
Strabismus: A visual condition characterized by the misalignment or lack of coordination between the two eyes. In strabismus, you will often notice one or both eyes not pointed straight ahead. Strabismus is not just a problem in the eye, but it's also a problem with that eye's connection to the brain. The brain is not using both eyes together in the proper way.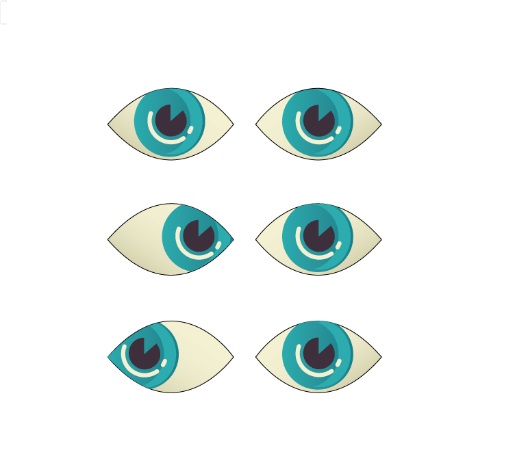 There are 4 directions an eye can turn:
Esotropia: The eye turns inward towards the nose
Exotropia: The eye wanders outward away from the nose
Hypertropia: The eye turns upward
Hypotropia: The eye turns downward
Amblyopia: The visual condition where one or both eyes see blurry. This is due to a weakened visual pathway between that eye and the brain. Amblyopia is not visible from the outside, so oftentimes parents or medical professionals will not be able to see it visibly when looking at the child. Amblyopia is blurry vision that is not able to be fixed with wearing glasses alone. Causes of amblyopia include high prescription, unequal prescriptions between the two eyes, strabismus, or congenital cataract.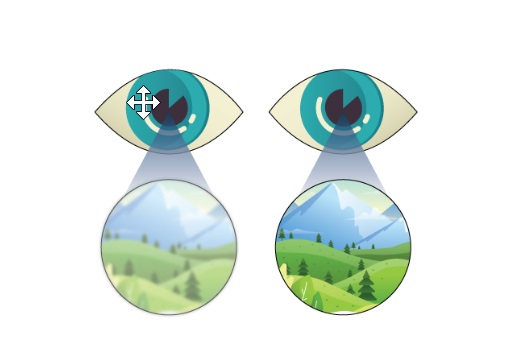 How to treat a lazy eye?
The first step to treating a lazy eye is to have a comprehensive eye examination performed. Most optometrists can detect strabismus and amblyopia in a regular eye exam. However, a routine eye exam will not give detail to the depth of the lazy eye, it can just detect the presence of one. A Visual Efficiency Evaluation is most effective in detecting the severity of the lazy eye, determining the underlying cause, and building an appropriate treatment plan to eliminate the lazy eye.
Prescription glasses or contact lenses: Oftentime corrective lenses such as glasses or contact lenses are needed as part of the treatment plan. Sometimes prism glasses are also used to help promote the eyes to work together.
Vision Therapy: Vision therapy is a series of targeted exercises designed to improve eye teaming and eliminate a lazy eye by improving vision function.
Patching: Patching can be considered more of an old school treatment for lazy eye. While it does have some benefits, it is more of a passive one eye exercise but doesn't focus on building up the ability for both eyes to work together.
Surgery: In some cases, surgery may be needed to correct strabismus when the eye doesn't point straight ahead. Surgery is not a cure all treatment by itself as it only physically aligns the eye, but it does not teach the eyes and brain to work together.
Using Vision Therapy to treat Lazy Eye
Vision therapy is an active approach to train the eyes and the brain to work together. It is the best way to treat a lazy eye because it focuses on long term improvements of the function of the eye. Once the eyes learn how to work together as a team, the eye will no longer have a need to be lazy. This will not only result in better cosmetic alignment but also result in performance improvements such as better depth perception, eye hand coordination, and reading skills. Vision therapy uses fun, active exercises to engage the eyes and brain and strengthen their connection.
What You Can Do About It
If you or your child has a lazy eye, the next steps are to schedule a Visual Efficiency Evaluation to determine the extent of the lazy eye. This is more than just a typical eye exam, but is an in depth evaluation of the vision system to determine the cause and appropriate treatment of the lazy eye. Treatment for lazy eye isn't just for kids, it is also successful in adults of any age.
Schedule Your Eye Exam Today!
Call us at (714) 942-1361 to book a Visual Efficiency Evaluation to get started or book your evaluation online here.