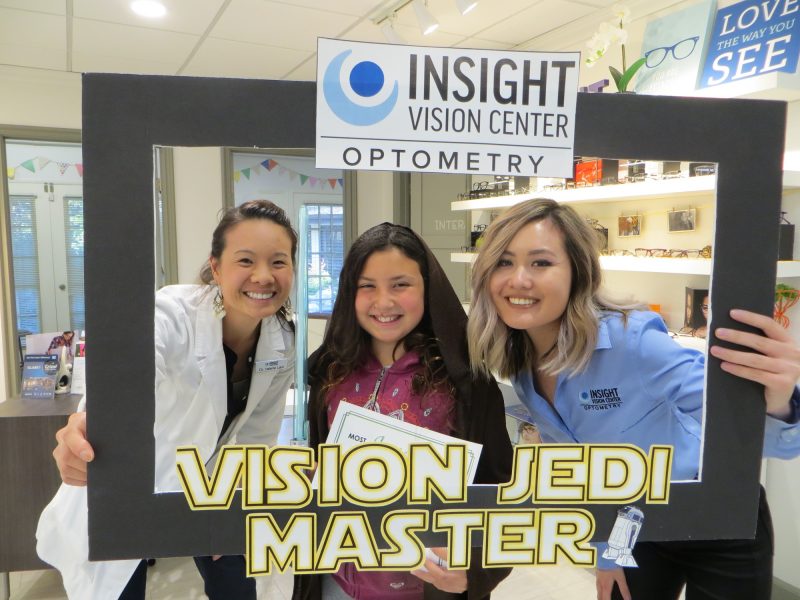 Congratulations to Karlynn, another successful Vision Jedi Master! We were delighted to hear that she had no symptoms of blurry vision when we saw her again five months after her last vision therapy session!
How did you learn about vision therapy and why did you consider it for your child?
Karlynn was in vision therapy previously when diagnosed in 2nd grade with a convergence insufficiency. Her school work/grades significantly went downward and I felt we needed to have her evaluated again.
How was your experience doing vision therapy here at Insight Vision Center? What kind of activities did your child enjoy?
Our experience here at Insight Vision Center has been amazing. The staff was incredibly kind and Dr. Lam was amazing and always positive and encouraging. Karlynn's favorite activity was the feel box and 100 squares.
After completing vision therapy, how has your child's vision improved? Furthermore, how has reading, schoolwork, or other daily activities changed?
Karlynn's reading level has improved from being below grade level to above grade level. She is passing her tests with higher scores. Her confidence has improved and she is excited about reading.
Would you recommend Insight Vision Center to your friends? What did you appreciate about our service? Could we do anything to improve?
We would absolutely recommend Insight to our friends. The staff and doctors have been so kind, caring and knowledgeable. We have appreciated all of their expertise and help with improving Karlynn's vision.