Here at Insight Vision Center, the first thing we really understand are glasses, but the second thing we really understand are kids! You just found out your child needs to wear glasses and now your on a journey to find the perfect pair. Well search no longer, you've come to the right place!
At Insight Vision Center we care about…
The future of your child's vision
We don't just prescribe glasses to kids, but we are most concerned about the long term changes happening in your child's eyes. Our philosophy is all about preventative care and doing the most we can to help protect your child's vision for the future. This is why we recommend your child's first eye exam should be between the ages of 6 mos-1 year for early detection of any conditions.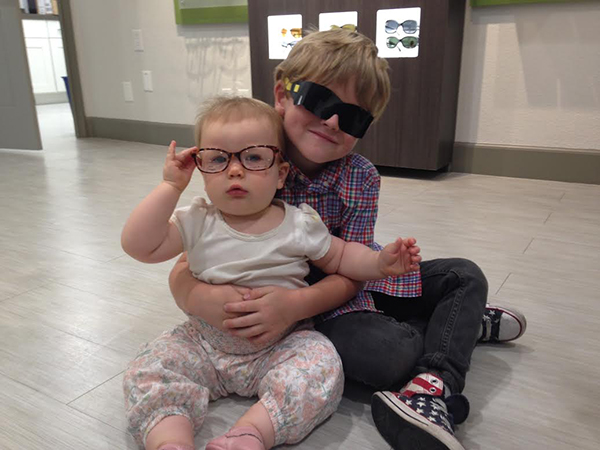 Fashion
Your child is the cutest button that ever walked this planet and we want to make sure that their glasses multiply that cuteness! Our kids frames are so trendy that even Mom and Dad are asking for it in their size.
Functionality
Good kids frames must be built differently than adult frames because they have to rest on much smaller faces with softer facial features. We know that the most common trouble with glasses on kids are the frames slipping down their cute little noses. That's why we've made sure that our kids frames have customized nose bridges and security straps to ensure that your child is looking through the right part of their glasses and not over the top of them.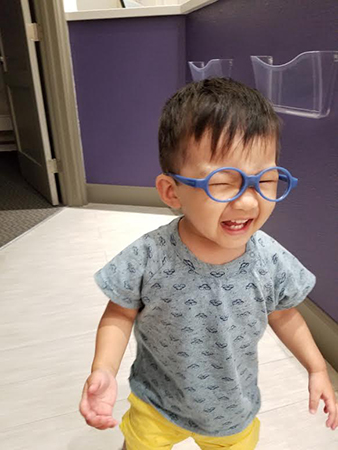 Durability
Kids will be kids, and we definitely know that their glasses will inevitably have to withstand quite a bit of rough handling over time. That's why every pair of glasses that leaves our office is covered under a complete 1 year warranty. So when little brother snaps those glasses in half or chews on the lenses, don't worry- we got you covered!
Children with special needs
We know that finding the right frame for your child with special needs is extremely important. Not only do the frames have to be durable, but they also have to fit properly. That's why we've made it a priority to seek out special frames to fit all facial features, such as children with downs syndrome. We know what's needed to get the right fit so your child can experience the best vision they need to succeed.
Outside prescriptions are also welcomed!