Personalized Primary Eye Care in a Welcoming Environment
Insight Vision Center Optometry is your family's trusted resource for everyday eye care needs — from providing preventative care and treatment, to helping you and your child pick out new glasses. Our optometrists Dr. Valerie Lam and Dr. Thanh Mai give personalized care to both adults and kids in a welcoming and comfortable setting.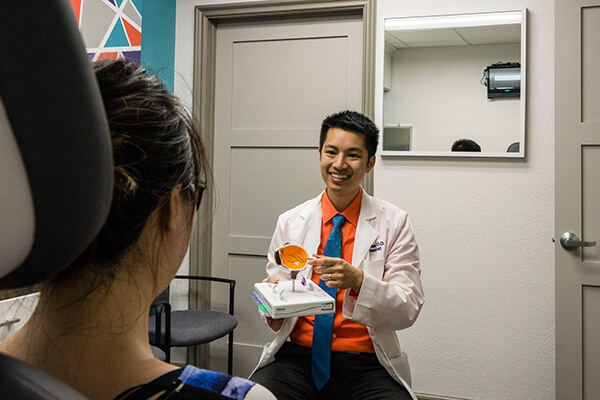 Every year millions of people develop problems with their vision, some are simple and can be easily corrected with prescription eyeglasses or contact lenses, while others are more serious in nature and can cause permanent vision loss. We aim to provide top of the line professional services for all ranges of vision issues to our patients in Costa Mesa, CA and the greater Orange County area.
Identifying Eye Conditions and Helping Patients Heal
Insight Vision Center Optometry utilizes the latest in digital technology to provide the highest quality of care during our eye exams. From our digital topographer which measure the front curvature of your cornea, to our retinal photography to capture the health of your retina and optic nerve- we've got your eyeball covered from front to back!
Our doctors will conduct a thorough assessment of your ocular health to screen for any signs of diseases such as cataracts, glaucoma, keratoconus, dry eye, or macular degenerations. There are many eye conditions that can affect your vision and decrease the clarity of how you see.
In addition to Primary Eye Care, our other services include: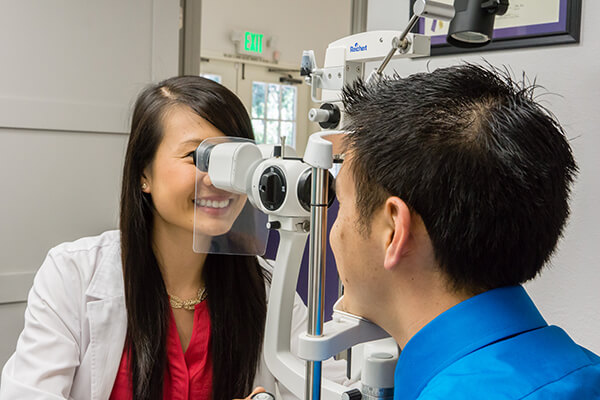 Contact Lenses
Whether you are an existing contact lens wearer or want to try contacts out for the first time, our contact lens services will ensure you will be successful in contact lenses. Often done concurrently with your annual exam, the contact lens fitting is to make sure you get the best vision, comfort, and fit of your contact lenses.
Contact lenses we fit include:
Daily disposable soft contact lenses
Biweekly disposable soft contact lenses
Monthly disposable soft contact lenses
Soft contact lenses for astigmatism
Custom soft contact lenses for high prescriptions
Custom soft contact lenses for high astigmatism
Gas Permeable (hard) contact lenses for daytime wear
Hybrid lenses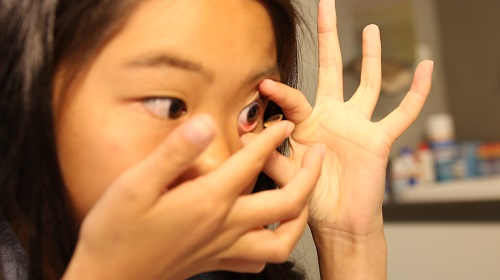 For all new contact lens wearers, we provided one-on-one training with our staff members to teach you how to apply and remove your contact lenses. We'll make sure you feel confident and successful! We'll also provide you with all the cleaning solutions you'll need to get started.

Medical Eye Emergency Care
We know the panic of waking up, looking into the mirror, and seeing a pink eye! Your eye health is of utmost importance to us and we are here for all your medical eye emergencies. Please save yourself the wait of going to the emergency room or urgent care. You will often wait there for hours and hours and may not get the proper treatment for your eye condition. Rather, call us right away- we guarantee we will see you the same day and will be able to get you the proper treatment right away. Have an emergency after hours? Feel free to call our emergency phone line and a doctor will be there to speak to you right away about your eye emergency.
What to Expect During Your Visit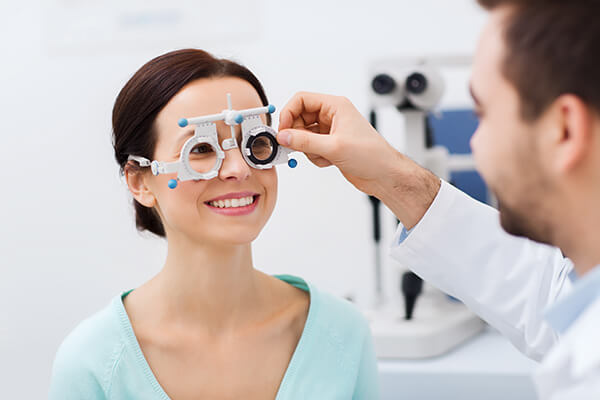 As a family focused optometry practice, we take the time to get to know you and your child's specific vision needs. When you come to Insight Vision Center Optometry here's what you can expect:
No walking in and filling out paper forms for all eternity. Do it ahead of time right here online. Save trees and save time!
Pre-screening tests: NO AIR PUFF. We've got the latest technology to test eye pressure that is more comfortable than the air puff (and especially great for kids too!).
One-on-one time with the doctor to check your prescription and examine the health of your eyes and vision development.
Discussion with the doctor about your results and best recommendations for treatment.
Concierge service from our eyewear stylists to help you select the perfect pair of glasses for the best vision and the best new look!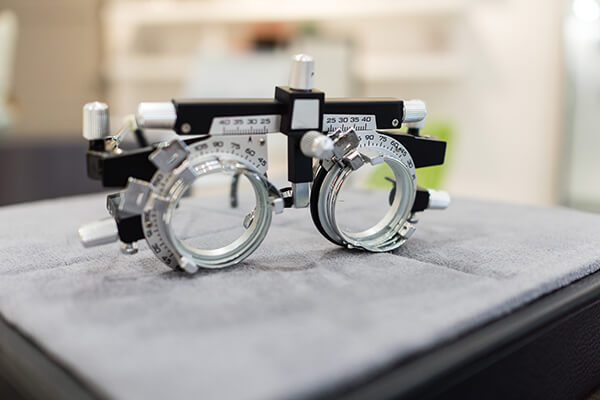 Schedule Your Appointment Today!
To make your appointment run more smoothly, give us a call at (714) 486-3315 or schedule your consultation and fill out our patient history form beforehand. We look forward to serving you and your family's primary eye care needs.